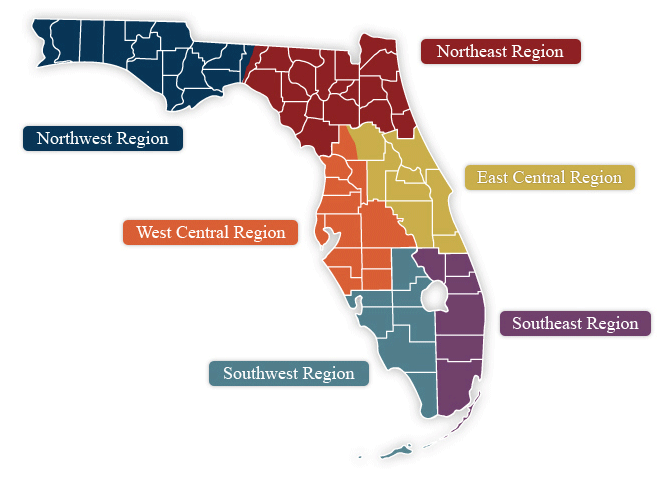 FEATURED JOB
Want to advertise in this space? Email Milan Clayton or Sori Sutton for more information.
Northwest Region
Calhoun County, Emergency Management Director
Calhoun County, Building Official 
Escambia County, Department Director - Public Safety
Escambia County, Sustainability Coordinator (City of Pensacola) 
Franklin County, City Manager (City of Apalachicola)
Okaloosa County, Risk Manager
Okaloosa County, Safety Coordinator
Okaloosa County, City Engineer (City of Destin)
Okaloosa County, Deputy County Administrator
Santa Rosa County, Engineer III
Northeast Region 
Alachua County, Environmental Protection Director 
Alachua County, Talent Acquisition Manager
Alachua County, Assistant Public Works Director
Alachua County, Finance Director (City of Gainesville) 
Duval County, Special Legislative Counsel 
Nassau County, Senior Transportation Engineer
Nassau County, Grants Administrator
Nassau County, Arborist
Putnam County, Executive Director, Human Resources & Administrative Services
West Central Region 
Desoto County, Environmental Services Director
Hillsborough County, County Administrator
Manatee County, Human Resources Director
Pinellas County, Utility Program Coordinator (City of Largo) 
Pinellas County, Environmental Control Supervisor (City of Largo)
Pinellas County, Assistant County Administrator
Polk County, Traffic Engineer (City of Lakeland)
Sarasota/Manatee County, Airport Authority Industrial Electrician 
Sarasota/Manatee County, Airport Authority HVAC Mechanic 
Sarasota County, Solid Waste Manager 
Sarasota County, Manager II - Parks
Sarasota County, Attorney
Sarasota County, Business Operations Manager
Sarasota County, Sr. Manager Facilities & Fleet Services
Sarasota County, Fleet Manager
East Central Region
Indian River County, Director of Information Technology
Indian River County, IT Application Support Analyst
Lake County, Homelessness & Housing Liaison
Orange County, Public Works Director
Orange County, Fire Chief (City of Orlando)
Volusia County, Accounting Director
Southwest Region
Charlotte County, Transportation Engineer
Highlands County, Assistant County Attorney 
Monroe County, Director of Parks & Beaches
Southeast Region
Broward County, Procurement Strategist
Broward County, Construction & Commerical Transactional Attorney
Martin County, Project Engineer
Miami-Dade County, Development Division Director 
Palm Beach County, Executive Director, Criminal Justice Commission
outside florida
Hunting for qualified candidates to fill county positions? Post your jobs with us!
Advertising on the FAC website is an excellent way to increase exposure to available positions in your county. Advertisements are $100.00 for county postings and $150.00 for city and out of state postings. The ads run for 60 days as well as being featured in our bi-weekly newsletter. For additional information please contact Milan Clayton or Sori Sutton at (850) 922-4300.