Aetna is a Fortune 50 Company, dedicated to diversity, serving an estimated 46.5 million people with a mission of making them happier and healthier, one person at a time.  By providing information, tools and services to make better informed decisions about their health and well being, Aetna is meeting that goal. Aetna offers a broad range of traditional, voluntary and consumer-directed health insurance products and related services, including medical, pharmacy, dental, behavioral health, group life and disability plans, and medical management capabilities, Medicaid health care management services, workers' compensation administrative services and health information technology products and services
The Florida Association of Counties Trust (FACT) was established in 1989 as not-for-profit public entity risk pool, to serve the unique needs of Florida Counties. It was formed by and is owned by Florida Counties. FACT is governed by a Board of Trustees comprised of representatives from the participating member counties.
FACT's goal is to deliver:
Broad Liability coverages specifically designed to protect our Counties

Competitive, stable pricing that is reasonable and predictable

Broad risk management programs that are an extension of your staff

Aggressive claims management and defense of questionable claims
The Florida Local Government Finance Program is a flexible, low-interest, short- to medium-term loan program geared toward helping local governments meet their many infrastructure and capital needs. Funding acquired through the program has been used for landfills, water and sewer facilities, courthouses, spring training complexes, library construction, beach re-nourishment and more. The Florida Local Government Finance Program was created in 1991 and has loaned over $2.5 billion to Florida's counties, cities, school boards and special districts. The program is administered by the Florida Association of Counties.
"Experienced Professionals Working Together to Serve Florida Communities"
Florida Power & Light Company is the largest energy company in the United States as measured by retail electricity produced and sold, serving more than five million customer accounts or an estimated 10 million+ people across the state of Florida. FPL's typical 1,000-kWh residential customer bill is approximately 30 percent lower than the latest national average and among the lowest in the U.S. FPL's service reliability is better than 99.98 percent, and its highly fuel-efficient power plant fleet is one of the cleanest among all electric companies nationwide. The company was recognized in 2018 as one of the most trusted U.S. electric utilities by Market Strategies International for the fifth consecutive year. A leading Florida employer with approximately 8,700 employees, FPL is a subsidiary of Juno Beach, Florida-based NextEra Energy, Inc. (NYSE: NEE), a clean energy company widely recognized for its efforts in sustainability, ethics and diversity, and has been ranked No. 1 in the electric and gas utilities industry in Fortune's 2019 list of "World's Most Admired Companies." NextEra Energy is also the parent company of Gulf Power Company, which serves more than 460,000 customers in eight counties throughout Northwest Florida, and NextEra Energy Resources, LLC, which, together with its affiliated entities, is the world's largest generator of renewable energy from the wind and sun and a world leader in battery storage. For more information about NextEra Energy companies, visit these websites: www.NextEraEnergy.com, www.FPL.com, www.GulfPower.com, www.NextEraEnergyResources.com.
FPL hosted a webinar for FAC membership on June 3, 2020 titled "Planing & Working with Utilities During the Pandemic & Hurricane Season." To watch that webinar, please click here. 
Jones Edmunds & Associates, Inc. is a Florida-based engineering and environmental consulting firm that has had the privilege of serving the infrastructure and environmental needs for counties throughout the state of Florida since 1974. Jones Edmunds' expertise serves counties on a broad range of projects – from utilities and water resource enhancement projects, to solid waste, transportation, and GIS/asset management.  Additionally, they offer a unique perspective on the integration of water resources to protect and improve both water quality and water supply in our state.  Jones Edmunds is dedicated to improving the quality of life in the counties they serve through their commitment to Integrity, Knowledge, and Service.
Join our upcoming podcast "Jones Edmunds Engineer Rocks Podcast" .
Nabors, Giblin and Nickerson (NG&N) is a law firm which limits its practice to representing local governments. The practice of NG&N is divided into the following practice areas: Public Finance, Local Government Law, Litigation and Appellate Law, Public Utilities Law, Employment Law, Land Use and Real Estate Law, and Special Project Financing. NG&N is a leading bond counsel firm in Florida for the financing of local government infrastructure. NG&N is a leader in advancing the development of home rule revenue options and home rule implementation of intergovernmental cooperative programs, and public/private partnerships. NG&N is the County Attorney to both Wakulla County and Okaloosa County, Florida overseeing the resolution of a wide range of legal issues the counties faces on a daily basis. NG&N maintains offices in Tallahassee, Tampa, and Plantation. For more information call Mark Mustian, Firm President, at (850) 224-4070.
Founded in 1973, Nationwide is a wholly owned subsidiary of Nationwide Financial Services and is associated with Nationwide Mutual Insurance Company, a Fortune 500 company headquartered in Columbus, Ohio. Nationwide is a market leader in supplemental retirement defined contribution plans for public safety and governmental employees. Nationwide provides plan administration, comprehensive investments, and communication/education services to over 7,800 government sector defined contribution retirement plans with 1.60 million participants and $50 billion in public sector assets under management*. Nationwide's programs include 457(b), 401(a), and Post Employment Health Plan (PEHP). For more information contact our Regional Office in Boca Raton Florida. The toll-free number is (800) 432-0822.
OMNIA Partners is the largest and most trusted purchasing organization for public sector procurement. We have brought together the nation's two leading cooperative purchasing organizations – National IPA and U.S. Communities – under one roof to form OMNIA Partners, Public Sector. The collective buying power of these unified cooperatives delivers superior value and savings for public agencies nationwide.
OMNIA Partners recently released its contract announcement. To view, click here.
Cashvest by threeplusone provides a new and unparalleled level of liquidity analysis and data services for local, county, school district and community college governing bodies. It uses proprietary algorithms to produce data-driven analysis and time-horizon evaluations that are applied to generate maximum value on current cash deposits.
Threeplusone hosted a webinar on May 20, 2020 titled "Making the Most of Your County Cash Flow During COVID-19." To watch the webinar, please click here.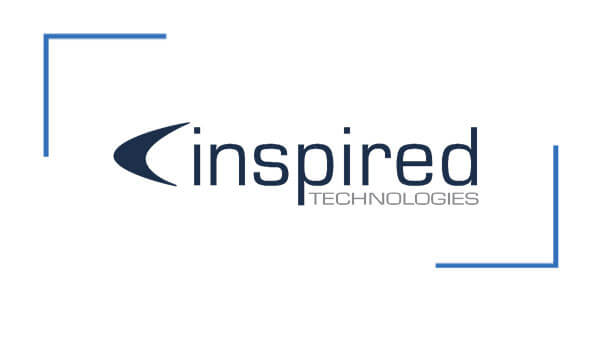 Inspired Technologies was created by combining the experience of two complementary technology practices; comprehensive networking and strategic consulting. The best of both worlds exists in Inspired Technologies, providing government customers with complete technology solutions. As the public increasingly demands an integrated solution to business technology, Inspired Technologies is positioned to excel.
Innovative Emergency Management (IEM) is an emergency management and disaster recovery consulting firm dedicated to building a safe, secure, and resilient world. We provide services and expertise at every stage of the emergency management cycle—from preparedness and prevention/protection to mitigation, response, and recovery. Working alongside our customers, we achieve effective and measurable results that reduce costs, increase efficiencies, speed decision making, and – most importantly – save lives.
NEWS ARTICLE: The Emergence of "Early Recovery" in Emergency Management: Adapting to the Reality of 21st Century Disasters
Although their business has evolved over the years, one constant for Amazon is customers' desire for lower prices, better selection, and convenient services. Today, Amazon shoppers can find what they're looking for online and in person. From delivering fresh produce to their doorstep to creating and distributing movies, music, and more, they are always finding new ways to delight our customers. Their passion for delighting customers drives them to constantly invent on their behalf. Working backward from customer needs, they're constantly seeking to improve our services, add benefits and features, and invent new products. With this in mind, over the years they've launched innovative services such as Prime, Alexa and their family of Echo devices, award-winning entertainment, and exclusive Amazon products.
AT&T Inc. (NYSE:T) helps millions around the globe connect with leading entertainment, mobile, high speed internet and voice services. We're one of the world's largest providers of pay TV. We have TV customers in the U.S. and 11 Latin American countries. We offer the best global coverage of any U.S. wireless provider.* And we help businesses worldwide serve their customers better with our mobility and highly secure cloud solutions.
Additional information about AT&T products and services is available at http://about.att.com. Follow our news on Twitter at @ATT, on Facebook at http://www.facebook.com/att and YouTube at http://www.youtube.com/att.
© 2017 AT&T Intellectual Property. All rights reserved. AT&T, the Globe logo and other marks are trademarks and service marks of AT&T Intellectual Property and/or AT&T affiliated companies. All other marks contained herein are the property of their respective owners.
*Global coverage claim based on offering discounted voice and data roaming; LTE roaming; and voice roaming in more countries than any other U.S. based carrier. International service required. Coverage not available in all areas. Coverage may vary per country and be limited/restricted in some countries.
The Florida Sports Foundation, a 501(C) 3 non-profit corporation, is the official sports promotion and development organization for the State of Florida. It is charged with the promotion and development of professional, amateur, recreational sports, and physical fitness opportunities that produce a thriving Florida sports industry and environment. With a seemingly endless list of sporting ventures and venues, the Florida Sports Foundation strives to promote Florida's unique sports industry. The Foundation's staff is dedicated to serving the needs and interests of Florida's sports community and assists with all questions concerning Florida sporting activities and issues. To learn more, click here.
Magellan Advisors provides planning, engineering, grant development, implementation and management of the fastest, most technologically advanced fiber and broadband networks.
Our mission is to connect every community, one at a time, to the digital economy so that no one is left behind. Our work ensures that communities are able to access every opportunity the internet has to offer so they can thrive in the connected world. To get a free consultation and explore their services, click here.
Verizon is a global leader delivering innovative communications and technology solutions that improve the way our customers live, work, learn and play.
On July 8, 2020, Verizon hosted a webinar for FAC membership titled "5G, Public Safety & Cybersecurity." Click here to watch the webinar.
Witt O'Brien's specializes in disaster management for federal, state, territory, tribal and local governments. We partner with governments to help prepare for disaster and to build back stronger if it strikes. We are a global leader in emergency and crisis management surpassing client expectations by helping communities prepare, respond, recover and mitigate. As your consultant, we will work by your side and provide flexible solutions in whatever capacity you need. To learn more about our full suite of disaster recovery services, click on the following link to view our solutions page: https://www.wittobriens.com/solutions/government-solutions.
Witt O'Brien's hosted two webinars regarding CARES Act funding. To watch Part I which aired on April 29, 2020, please click here. For Part II which aired on June 26, 2020, please click here.
Founded in 2014, MAKO Medical is a diagnostics partner for businesses, physicians, urgent care facilities, and hospitals around the United States. MAKO Medical Laboratories has recruited chemists and scientists to provide industry-leading innovation. MAKO Medical Laboratories' methods and assays are validated for reproducibility, precision, and accuracy. MAKO Medical invests heavily in state-of-the-art instrumentation and technology. MAKO Medical can meet all of your COVID-19 and laboratory service needs.
To learn more visit www.makomedical.com
Waste Management's Florida Area provides collection, recycling, transfer, and disposal service to municipal, commercial, industrial, and residential customers throughout the State of Florida (except the Panhandle, which is serviced by our Gulf Coast Area) and a portion of south Georgia. Our nearly 5,000 employees operate 32 hauling facilities, 18 active landfills, 23 transfer stations, three Material Recovery Facilities, four C&D recycling centers, and one organics recycling facility. As the leading provider of comprehensive environmental services in North America, we are proud to provide our customers with safe, professional service every day. We are also committed to enhancing the communities where we work and live, as well as acting as stewards for the environment.