What is it?
Through a partnership with Pasco County and NCS Plus Incorporated, FAC offers counties an innovative, flat-fee debt recovery program. Under this flat-fee model, all delinquent accounts are worked equally and recovered debt goes back to the county instead of the collection agency. NCS Plus can handle collections for courts, emergency services, utilities, and other community services. If your agencies or departments are using contingency-fee debt recovery, you are paying too much and collecting too little.
Key Features
Low Cost, Fixed Fee

Payments Made Directly to Your Government

All Claims Fully Worked (no cherry picking)

400% ROI Guarantee on Qualified Accounts

Net Returns Often Triple and More

No RFP needed; Piggyback on Publicly Bid Contract (Pasco County)

High Level of Customer Service
Meet Our Partner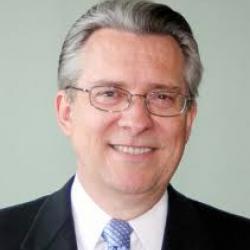 Harve Platig  |  National Director of Government Accounts
Harve has over 33 years' experience in all aspects of account and relationship management in many settings from field sales to Board of Director and top executive positions. His accomplishments with NCSPlus include lecturing the Business Law Section of the Florida Bar on "Collecting Receivables in Today's Economy" along with numerous seminars including The Association of Public Treasurers for the U.S. and Canada. Mr. Platig founded the Florida Government Debt Recovery Program for NCSPlus.