Overview
Rural Areas of Opportunity (RAO) are defined as rural communities, or a region composed of rural communities, that have been adversely affected by extraordinary economic events or natural disasters. The Governor by executive order may designate up to three RAOs, which establishes each region as a priority assignment for Rural and Economic Development Initiative (REDI) agencies and allows the Governor to waive criteria of any economic development incentive.
The following counties and communities are designated as Rural Areas of Opportunity:  
Northwest Rural Areas of Opportunity  – re-designated by Executive Order 15-133  
All communities within Calhoun, Franklin, Gadsden, Gulf, Holmes, Jackson, Liberty, Wakulla, Washington, and the City of Freeport in Walton County
South Central Rural Areas of Opportunity  – re-designated by Executive Order 11-81
All communities within, DeSoto, Glades, Hardee, Hendry, Highlands, and Okeechobee Counties, and the Cities of Pahokee, Belle Glade, and South Bay (Palm Beach County), and Immokalee (Collier County)
North Central Rural Areas of Opportunity  – re-designated by Executive Order 13-151
All communities within, Baker, Bradford, Columbia, Dixie, Gilchrist, Hamilton, Jefferson, Lafayette, Levy, Madison, Putnam, Suwannee, Taylor and Union.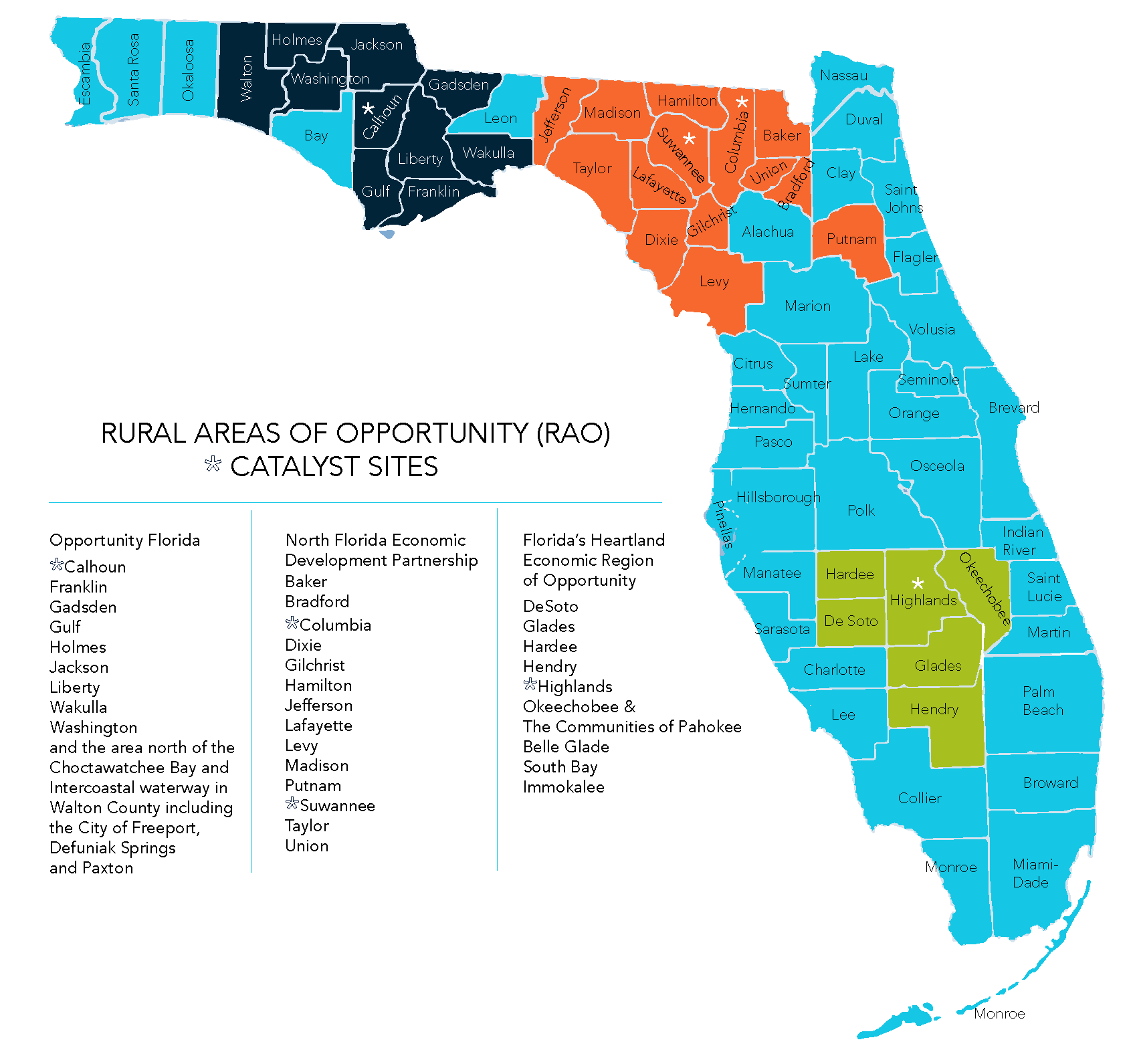 Real Gross Domestic Product in Florida
Gross Domestic Product is a comprehensive measure of the economy of counties. Gross domestic product estimates the value of the goods and services produced in an area. It can be used to compare the size and growth of county's economy.
According to the US Bureau of Economic Analysis, the real GDP of Rural Counties in Florida is 2.47% of total Florida GDP Statewide. Rural Counties' percentage share of GDP has decreased since 2015.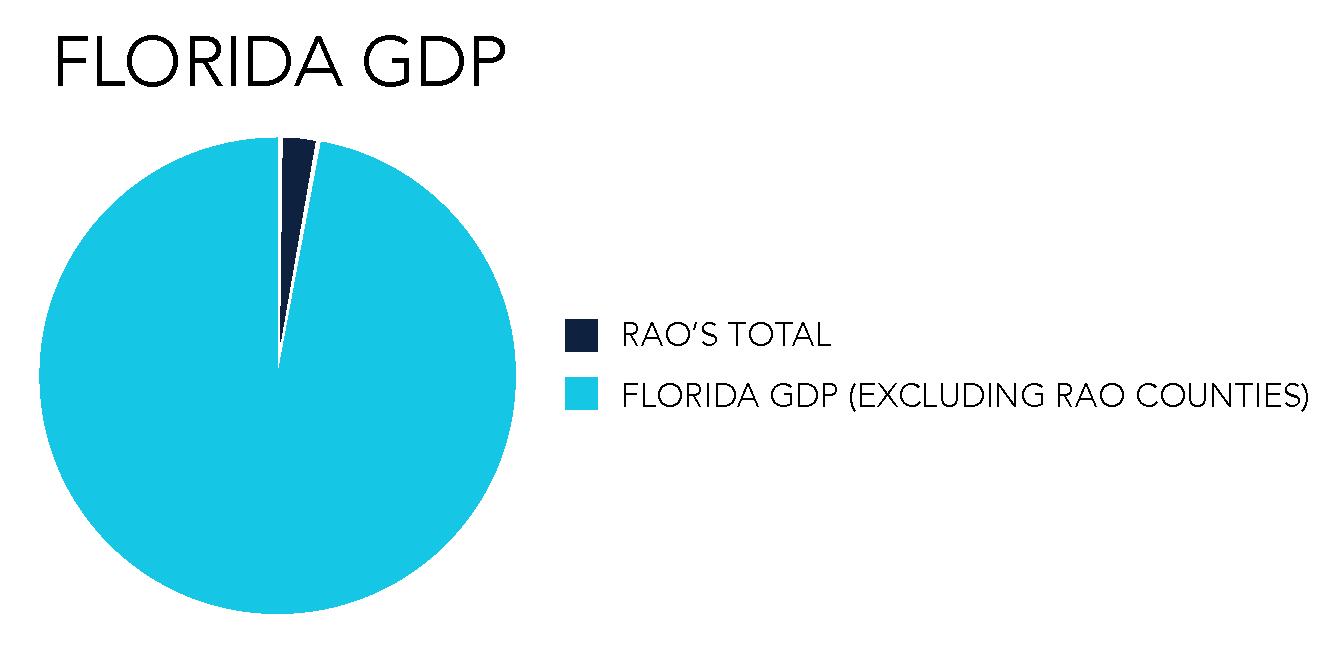 Support Regional Rural Development Grants Legislation
HB 1139—Representative Clemons
SB 426—Senator Montford
Supported by Governor DeSantis
Reduces the match required from regional economic development organizations from a 100% match to a 25% match of the state's funding. 
Increases the maximum annual grant amount to $250,000 from $150,000 for any of the three regional economic development organizations serving a RAO
Increases the amount of funds DEO may expend for the program (up to $1 million annually from up to $750,000 annually). 
The bills do NOT require additional funding, because funding is already allocated in the Regional Rural Development Grants Program and the Rural Infrastructure Grant Program.