Matters of Great Governmental Concern: Opioid Litigation 
Opioid Crisis: On the Rise  
Over the past year amid a global pandemic, individuals have prioritized their health and safety, and are eager to better understand our public health and healthcare systems in times of crisis. With COVID-19 as the top priority, it is imperative to not forget a second public health crisis, the Opioid crisis. Bloomberg Businessweek addresses the seriousness of the Opioid crisis alongside COVID-19. The pandemic has "exacerbated the crisis" as individuals who abuse substances or on the road to recovery or feel isolated and stressed. From August 2019-July 2020, of the 84,000 deaths from drug overdose in the U.S., 61,000 or 73% of those deaths account for Opioid overdoses. According to Project Opioid, overdose deaths in Florida are up 50% during the pandemic compared to 2019. There were 3,606 deaths from March to August 2020.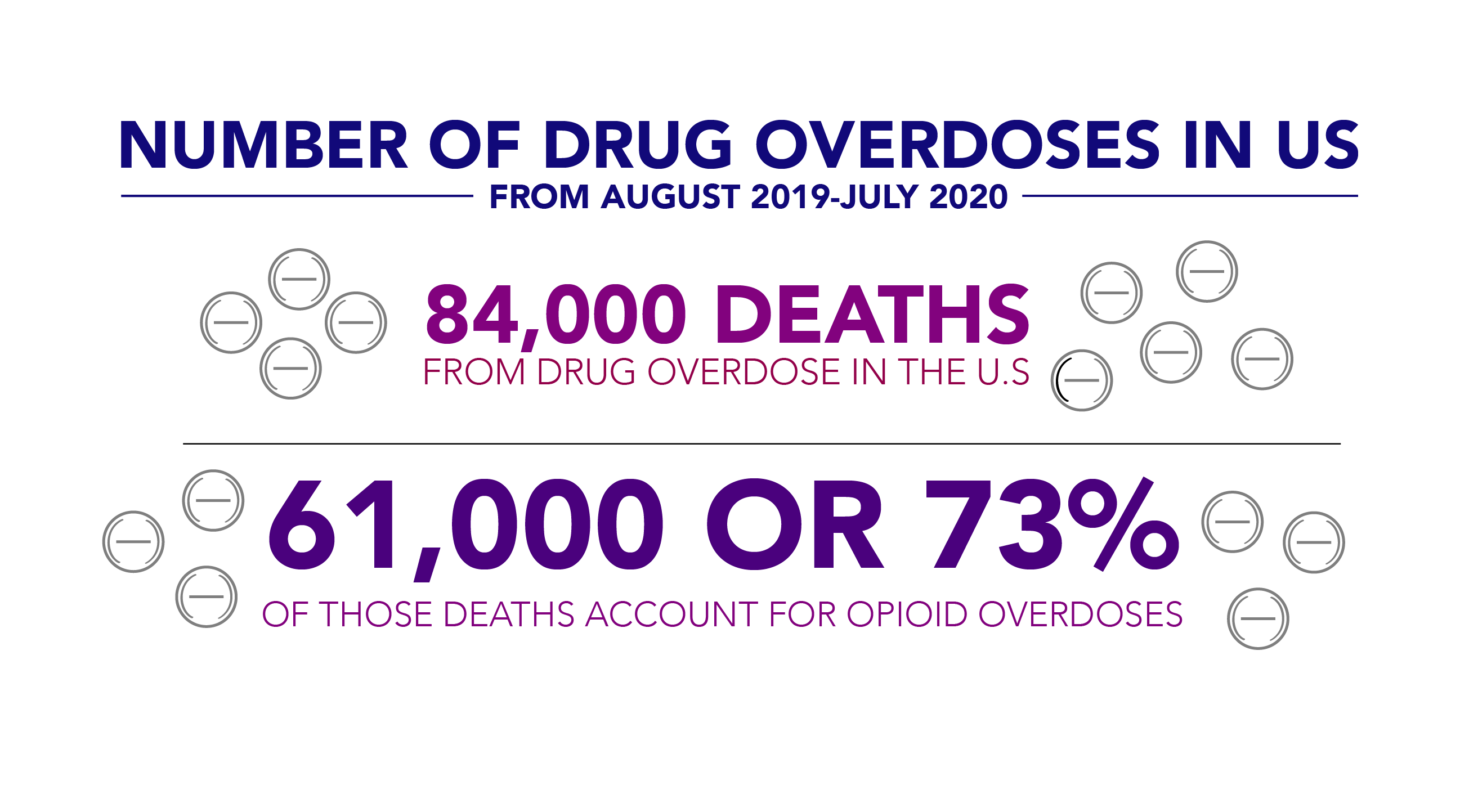 Related Florida Legislation 
This Session two bills have been filed, CS/SB 102-Matters of Great Governmental Concern by Sen. Burgess and CS/HB 1053- Attorney General Designation of Matters of Great Governmental Concern by Rep. Overdorf. The bills seek to make the Attorney General, the sole responsibility for the prosecution, management, and coordination of any civil proceedings brought by governmental entities in "matters of great governmental concerns." Within SB 102, to declare a "matter of great governmental concern," the Legislature has the power to declare, amend, or rescind via a concurrent resolution. The House companion, HB 1053, requires a political subdivision that files a civil action in state court to serve a written notice to the Attorney General. The Attorney General has 180 days to determine whether the action involves a matter of great governmental concern and one year from initial notice to file a civil action on behalf of Florida.  

Matters that could be defined as a "matter of great governmental concern" could be extensive litigation such as Opioid, tobacco, or oil spill suits. This legislation would effectively trump local governments from filing civil actions on "matter of statewide concern." In the case of Opioid litigation, many Florida local governments have filed suits against drug makers, manufacturers, and distributors. To name a few Florida counties involved in Opioid litigation include Alachua, Escambia, Hillsborough, Hernando, Leon, Manatee, Orange, Palm Beach, Pinellas, Polk. Furthermore, hospitals, totaling 27 institutions in South Florida are joining the opioid lawsuit battle against Purdue Pharma, Johnson & Johnson, and others in the opioid industry. Hospitals are among the stakeholders who are taking a significant negative financial impact from the cost of opioid treatments and fallout.  
On the national scale, Florida Attorney General Ashley Moody joined 47 states across the country against McKinsey & Company in a multistate action lawsuit in the company's role in working with opioid companies to promote the opioid drug. Florida will receive more than $40 million in settlement. Additionally, Attorney General Moody secured additional funding "more than $4 billion" through Purdue Pharma. 
Proponents of the bill argue that for litigation with many counties affected and of statewide interest, a lawsuit filed by the Attorney General on behalf of government entities maximizes recovers and minimizes cost. Additionally, proponents argue that this legislation would be more efficient than hundreds of individual civil lawsuits filed by different government entities and represented by different attorneys.  
Lastly, any award for damages from a settlement arising from a "matter of great governmental concern" will be subject to full appropriation by the Legislature and lays out procedures for attorney recovery fees. This legislation may decrease damage awards to local governments, as they lose their ability to sue on matters that are declared matters of great governmental concern by the state. FAC has spoken in opposition against the bills. Both bills are stuck in committee, and it is unlikely they will be heard this late in Session.