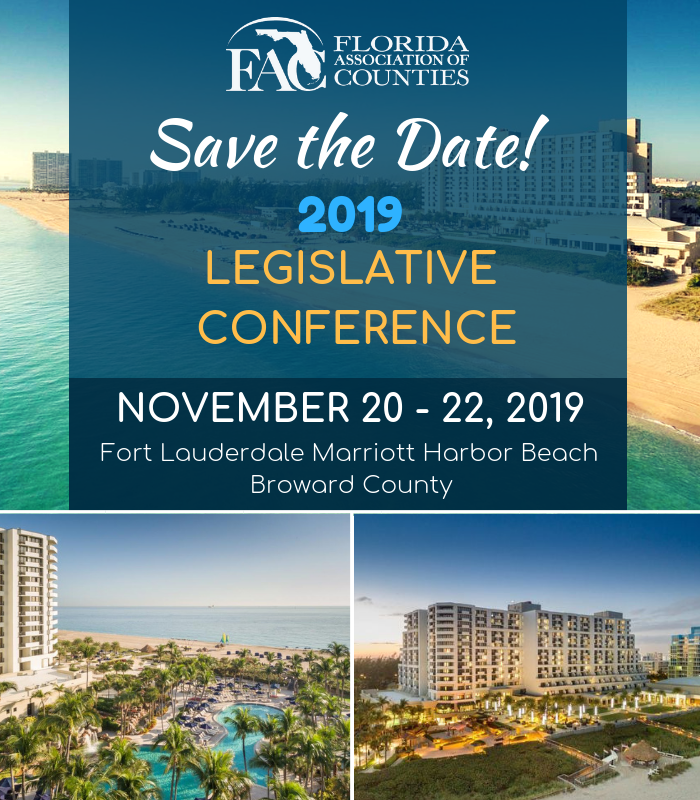 Save the Date!
Mark your calendars for the 2019 Legislative Conference. Next year, we will be in Broward County from November 20 - 22. 
Fort Lauderdale Marriott Harbor Beach Resort
3030 Holiday Dr.
Fort Lauderdale, FL 33316

Missed Out on Last Year's Legislative Conference?
It's okay! Catch up with all the materials and necessary information from the event. To view PowerPoint presentations, please click here. The 2019 Legislative Action Plan is available here and the Guiding Principles are available here.