On February 6, Representative Michael Grant filed HB 3 (Preemption of Local Regulations). An adopted amendment deleted much of the language concerning preemption of business regulations and the bill no longer includes any requirements for a reauthorization process for business regulations or the extensive economic analysis. However, the bill still includes sweeping terms to preempt local government regulation and licensing of professions and occupations, unless those regulations are "expressly authorized by law".
HB 3 passed favorably out of the House State Affairs Committee on Thursday, March 14. This was its second committee stop. It is scheduled to be heard next by the House Commerce Committee.
To read the original bill text, click here. To read the staff analysis, click here.
What local government regulations may not be "expressed authorized by general law"?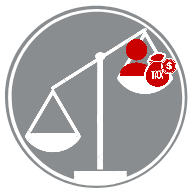 HB 3 WILL CREATE LITIGATION, INCREASING COST TO TAXPAYERS & CONSUMERS
The language in HB 3 is still very vague. The definitions of "occupation" and "profession" include activities that are not traditionally associated with those terms, such as a "calling", "craft", or "situation" if engaged in for pay. Local governments would be preempted from regulating anything that falls under those terms. In addition, the term "expressly authorized by law" is just as vague and lacks clarity as to what laws will be construed as "expressly authorizing" a local regulation affecting occupations and professions. The bill is also unclear as to what generally applicable regulations may also be considered preempted because it affects an occupation or profession.

HB 5 (Discretionary Sales Surtax) would require a two-thirds vote of the county governing board to authorize a discretionary sales surtax; would require local government discretionary sales surtax referenda be held at a general election only; and would require the referendum to be approved by two-thirds of the voters voting on the measure.
HB 5 is in direct opposition to a part of FAC's Finance, Tax, and Administration (FTA) policy statements, which specifically supports maintaining the integrity of county home rule power which allows counties to develop and implement community-based solutions to local problems, without state limitations. Also a component to the FTA legislative plan is the opposition to any state or federal unfunded mandates and preemptions that ultimately limit the ability of local elected officials to make fiscal and public policy decisions for the citizens to whom they are accountable.
HB 5 passed favorably out of House Ways & Means Committee on Tuesday, March 12, its second committee stop. It is scheduled to be heard by the House State Affairs Committee next.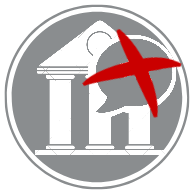 HB 5 Limits the Responsiveness of Local Governments
Many local government revenue streams have declined and some will continue to erode. Maintaining voter-approved, locally tailored tax solutions is imperative for Florida's communities to continue to provide the services and infrastructure for Florida's future.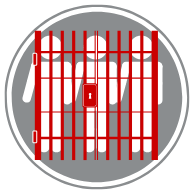 HB 5 Punishes Communities
This bill punishes communities that have decided not to max out their capacity to generate sales surtax revenue. These communities are the ones who would now have to overcome the new requirements far in excess of current requirements.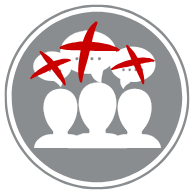 HB 5 Limits the Voice of Local Voters
Surtaxes are placed on the ballot by locally elected representatives and approved by local voters. The current law empowers local communities to be engaged in these decisions and gives voters the final say. Nobody likes to pay taxes but time after time, local voters voted in favor of using surtaxes to invest in their communities.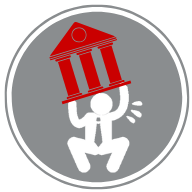 HB 5 Creates Excessive Burden
While many communities have adopted surtaxes, this bill would create an excessive burden if communities seek to reauthorize those surtaxes in the future.

House looks to limit local regulations
A broad proposal aimed at curbing local business regulations advanced in a House subcommittee Thursday, despite criticism that it could block ordinances that prohibit "puppy mills" or the regulation of fertilizer use near waterways. 
Editorial: Pre-emption makes its unwelcome return
The Florida Legislature's dreaded annual tradition of hamstringing local governments is well under way. From prohibiting local bans on plastic straws to preventing any new business regulation by a city or county, state lawmakers are filing bills intended to prevent local control, even on the most local of issues.