Federal Aviation Administrative Reauthorization Act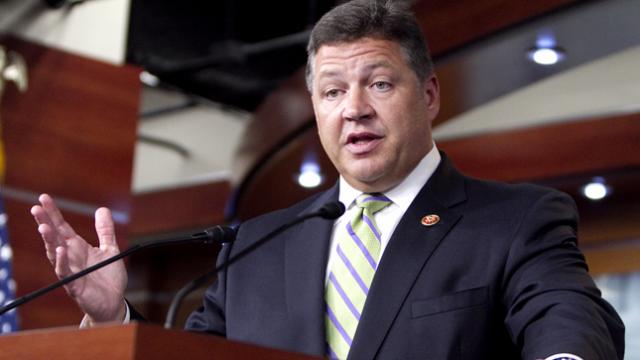 The FAA Reauthorization Act of 2018, H.R. 4, was introduced on April 13 by U.S. Rep. Bill Shuster (R-PA).
H.R. 4: FAA Reauthorization
The U.S. House overwhelmingly voted to pass H.R. 4 (115th Congress), which renews funding for the FAA through 2023.  Nationwide, counties own one-third of all publicly-owned airports, and FAA reauthorization is necessary to continue programs that support airport development and maintain air service to communities across the country.  FAA reauthorization, rather than short-term extensions, will allow for long-term planning and certainty for the aviation industry. Of note to counties is the Airport Improvement Grant program, funded at $3.35 billion through 2023, which provides grants to public entities for airport planning and development.  
Additionally, the bill would continue the Essential Air Services program, funded at $153 million in FY 2018 and increasing through 2023, which helps to maintain regular air service to small and rural communities.  The bill also directs the Department of Transportation to study local government's role in development and implementation of drone policy.
The Senate is aiming to pass its own FAA bill in the upcoming months, so the two chambers can bring their versions to conference before the current FAA extension expires on September 30, 2018.   
H.R. 4, Title VI: Disaster Recovery Reform Act
In addition to reauthorizing the FAA for five years, the bill includes several components of the Disaster Recovery Reform Act, which the House passed last year but has not been considered in the Senate.  Specifically, Title VI of H.R. 4 makes numerous modifications to the federal government's system of preparing for and responding to natural disasters, including by modifying FEMA operations and procedures and by amending the Stafford Act, which governs the federal disaster preparation and response system. It focuses on improving pre-disaster planning and mitigation so that communities are better prepared for future disasters, including hurricanes, floods, wildfires, earthquakes and other disasters. The Transportation and Infrastructure Committee notes that for every $1 spent on pre-disaster mitigation to help make communities more resilient to future disasters, between $4 and $8 can be saved in avoided disaster recovery costs.

To view individual components of the bill, please click the respective icon. To access all components of the bill, click here.