Listed in the FCF Strategic Plan, the "Best Practices in County Government" award program is intended to: (1) recognize exemplary work by county officials; (2) increase peer-to-peer exchanges between counties; (3) raise awareness of county innovations throughout the state; (4) increase awareness of FAC and the FCF; and (5) increase participation in FAC events from other members of the county family. The 2019 application period ran from February 1 – March 31, 2019. Using the qualification criteria listed in the application, the following counties have been selected as this year's award recipients.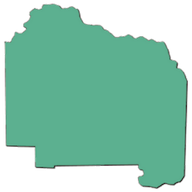 To respond to the ever-changing needs of those in storm shelters, this application allows Alachua County staff to communicate and collaborate in real-time and to collect, aggregate and track the current population of shelters county-wide. This application utilized cutting-edge technology to allow access to anyone the Emergency Operations administrators designate, while restricting access to anyone else, and to enable offline use.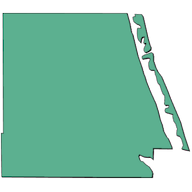 The Student Perks- Coffee Cart program provides a learning and meaningful work opportunity for local high school students with intellectual disabilities. The coffee cart program was launched as a community-based learning concept, receiving a NACo Achievement award. Today this program is used in multiple locations across the county, including within Port St. Lucie City Hall. To learn more, please click here.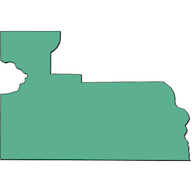 To improve the quality and quantity of recyclable waste, Orange County Utilities put feet on the street to tag carts and give curbside feedback to customers about recycling. The program proved effective with a decrease of "Oops!" and increase of "Good Job" tags. It also helped recycle more tons and earn a grant worth five times what was spent. To see the pilot program results, please click here. For more information on Orange County's recycling program, please click here.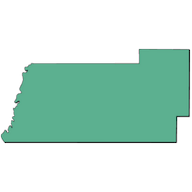 Connected City is a 7,800 acre ten-year pilot project implementing advances in high technology in Pasco County under a public private partnership. It is America's first Gigabit community built from the ground up that will have roads ready for driverless vehicles, multi-modal transportation options, incentive based flexible zoning to attract new high-tech company, an incremental approval process that significantly reduces construction costs, new funding for schools and startup companies, and credits for incorporating new gigabit technologies and solar power into the community. To learn more, click here.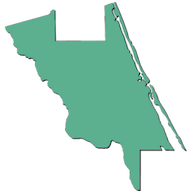 With the goal of ensuring that pets are not placed in harms' way, Volusia County's Animal Services hosts an Animal Abuse Database on its Division website. The database includes information on individuals convicted of a felony or misdemeanor involving animals. By protecting pets, Volusia County is protecting people. For more information, please click here.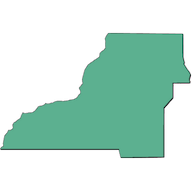 Responding to contemporary media coverage portraying local governments throughout the country as "unfriendly towards businesses," Leon County acknowledged the need to address specific process improvements and perceptions in their Development Services and Environmental Management (DSEM) department and conducted a comprehensive "upgrade" of the department in 2017. Leon County's DSEM upgrade represents the County's commitment as a listening and learning organization continuously in search of better meeting the needs of their customers by providing value-added support in the form of staff expertise, technical resources, and customer assistance to aid the development community in realizing the highest quality development potential. To learn more, click here.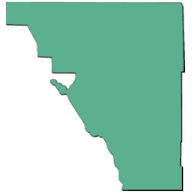 Working with specialists and community partners, Osceola County designed and built a park to be all inclusive – welcoming, safe, and entertaining for all children. The innovative, all-inclusive park caters to children on the autism spectrum by providing play areas that take into account their unique perceptions and sensory issues, and it is accessible to children with physical disabilities as well. For more information, please click here.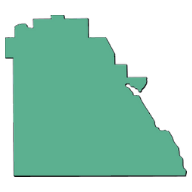 Challenged with mentally ill inmates cycling through jail, Polk County developed Helping HANDS. The program uses the Assess, Plan, Identify and Coordinate(APIC) jail transition model unconventionally, staffing Community Paramedics alongside Recovery Peer Specialists to engage inmates and assist them with community reentry. The program ensures participants engage in treatment, receive medications and connect with social services resulting in reduced arrests, crisis admissions, and inappropriate use of EMS. Breaking down barriers, partnerships include Polk County Sheriffs' Office, Fire Rescue, Health and Human Services, jail healthcare providers and behavioral health providers who share information and data. Early results show improvements in fewer arrests, EMS calls and emergency room visits.