HB 829 / SB 1140 (Attorney Fees and Costs) would mandate that courts award attorneys' fees and damages in actions where an aggrieved party has brought an action against a local government alleging that a proposed or adopted local government ordinance is expressly preempted by state law. The bill does not enumerate statutes that constitute express preemptions for purposes of awarding fees and damages.
The bills have undergone some changes throughout their committee stops. Below is a comparison between the two bills where they currently stand. SB 1140 passed its final committee of reference, Rules, on Wednesday, April 23. HB 829 was placed on the Special Order Calendar for 3rd reading on Thursday, April 25.

Allows local governments to recover fees and damages if it is the prevailing party
Also applies to EXISTING ordinances
Provides 60 days for local governments to withdraw or repeal an ordinance
Exempts growth management, Florida Building Code, and fire prevention code provisions from lawsuit
Allows prevailing challengers to recover fees and damages if an ordinance is determined to be preempted by s. 553.79(20) - Franchises and Trademarks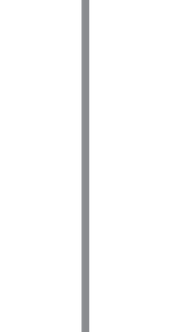 DOES NOT allow local governments to recover fees and damages if it is the prevailing party
Applies to cases adopted on or after July 1, 2019
Provides 21 days for local governments to withdraw or repeal an ordinance
FAC reached out to all 67 counties for some examples of challenges that have been filed against their county where the plaintiff alleged express preemption but the "express" part was subject to good faith, debate, or not present at all. In addition, FAC reached out for examples of statutory sections that are unclear as to the preemption (one section grants broad authority but another seems to take some away). Below are the remarks we've received. 

Lake County has a medical marijuana facility that started there in late fall 2018 on a property zoned agricultural. However, the adjacent residents have been complaining about the noise coming from the dehumidifiers on the greenhouse and the constant smell of marijuana. Others walking past the area have also made similar comments regarding the marijuana smell. Lake County doesn't want to regulate the activity itself but the by product. 
Their problem centers around Section 381.986(11), F.S., which states "regulation of cultivation, processing, and delivery of marijuana … is preempted to the state except as provided in this subsection." This section goes on to state that local governments can enforce the Florida Building Code (FBC) for those facilities, however, noise isn't regulated by the Florida Building Code (FBC). Furthermore, Section 604.50, F.S. specifically exempts nonresidential farm buildings from the Florida Building Code anyway - therefore even if noise was regulated by the FBC, greenhouses wouldn't be covered. Additionally, in Section 823.14, the Right to Farm Act, that states local governments are preempted from adopting any ordinance, regulation, rule or policy to prohibit, restrict or regulate an activity of a bona fide farm operation.
The dilemma is that none of these statutory sections define what they are preempting. There is no clear definition as to what "cultivating" is or what is considered "hindering" a farming activity. Lake County could argue that they aren't regulating those activities, but rather only trying to mitigate the side effects associated with those activities so that the uses are compatible with existing residential uses. However, the court may not interpret that way if their proposed solution was challenged.

Collier County has had issues with fast food chains and gas stations seeking to avoid their sign ordinances based on Statue 553.79(20) - Franchises and Trademarks. While Collier County has been previously successful in debating with these groups, they are fearful of how they can respond in the future if this legislation passes. While they are fine with express exemptions that are clear, their concern is based on implied exemptions and poorly drafted statutes. 

Indian River County adopted a moratorium ordinance on the land application of Class B biosolids in response to an algae bloom that exploded in Blue Cypress Lake, a Class I waterbody at the head waters of the St. Johns River. The destructive biosolids application was actually permitted by FDEP. However, there is an argument that the county moratorium is preempted. While the county took action to protect the waters, the state simply sent the issue to be analyzed by the Biosolids TAC. Since the proposed state legislation that contained language protecting such a moratorium on the land application of Class B biosolids is likely not to pass this session, as a result, Indian River County is left exposed.

Polk County provided a list of unclear preemptions that include: farming agri-tourism wedding barns, tobacco and smoking prohibitions, guns and gun ranges, and the priority of code enforcement fines (aka the "wells fargo" case). 

A complaint was made against Flagler County seeking to enjoin enforcement of its vacation rental ordinance. In this case, the plaintiffs argued express preemption. However, both the Circuit Court and Fifth DCA found no preemption. In general, local governments currently enjoying grandfathered status of vacation rentals ordinances are unsure if amending their ordinances would cause them to lose the grandfathered protection. Should any local government risk amending their ordinances, challengers could use legislation like HB 829 and SB 1140 as added leverage. 

In 2014, a local scooter rental company challenged a Bay County local law that required customers who rent scooters to wear visible safety vest as well as required scooter rental companies to carry liability and property damage insurance. The company argued that the local laws were preempted by the Uniform Traffic Code and various insurance laws in Florida Statutes. While the trail court granted a summary judgement in favor of the county, the First DCA reversed this decision. 
The Uniform Traffic Code has express preemption language. The county argued that the safety vest requirements were authorized by an exception in Chapter 316 that allowed local authorities to implement temporary experimental regulations to cover emergencies and special conditions. When the county enacted the regulation, they made specific legislative finding to this effect. The First DCA gave no deference to the findings and determined that the exception did not apply. As for the insurance, the county argued that it was requiring "business insurance" and not motor vehicle insurance and therefore the insurance requirement did not fall into the express preemption contain in Chapter 316 - nor was it an implied preemption by other miscellaneous insurance statues. Again, the First DCA disagreed and found both express and implied preemption.
This case points out the lack of clarity and how laws can be interpreted in multiple ways by attorneys and the different court systems.