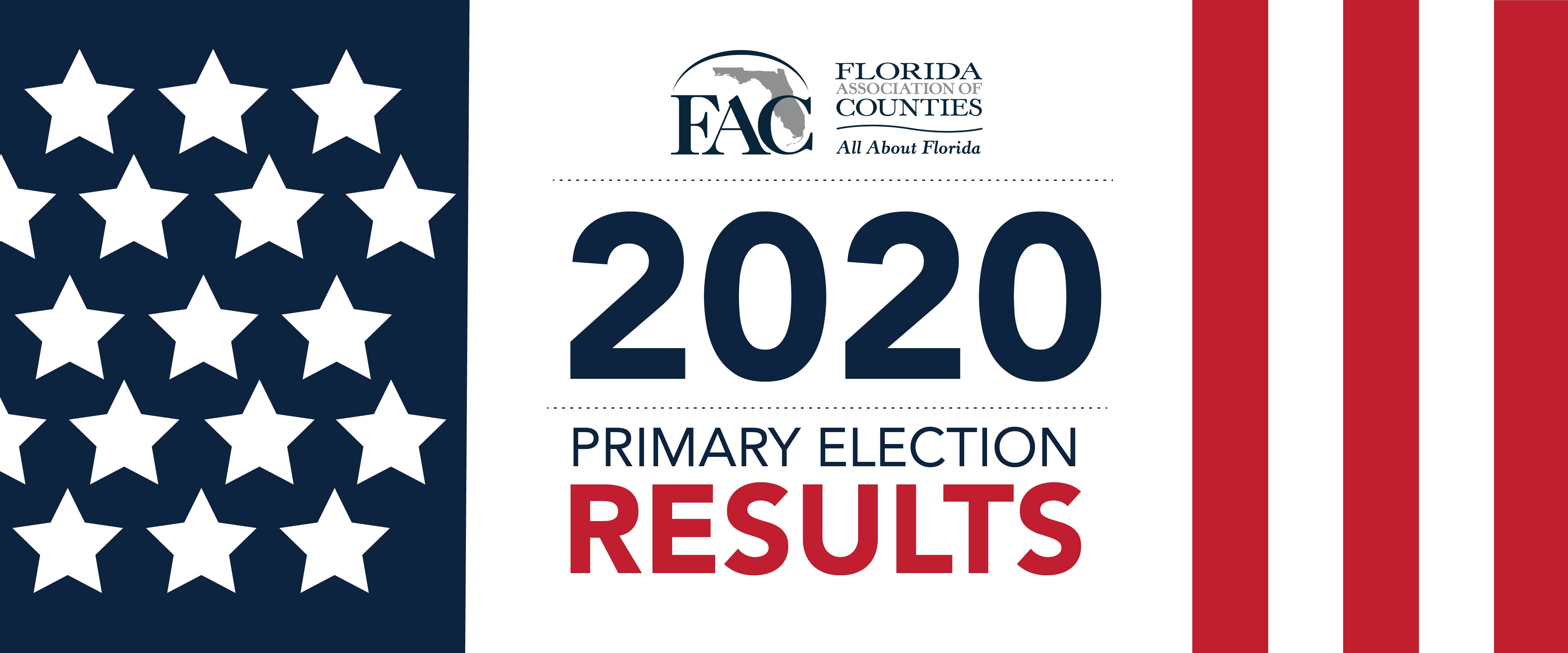 Every November of an even-number year a General Election is held. The Primary Election is held 10 weeks before the General Election for purposes of nominating party nominees to be voted for in the General Election to fill a national, state, county, or district office.

Every election cycle, FAC is pleased to compile results from Florida's 67 counties for each county commission seat. We are proud of the public servants we serve. Results were compiled from each county's Supervisor of Elections.
If you wish to view the Primary Election results and see who is continuing onto the General Election in November, please click here.