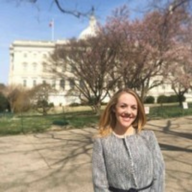 The 2019 FAC Calendar Photo Contest is Open!
The Florida Association of Counties will turn 90 in 2019 and to celebrate this important milestone we want to highlight Florida's rich and diverse history.
The theme for the 2019 Calendar, "Old Florida", will encompass your favorite historic photos of Florida or a photo of your favorite historic site.
Now in it's sixth year the FAC calendar photo contest has been a huge success - there were nearly 700 photos submitted for 2018's Bodies of Water - and has given ncounties an opportunity to showcase all the things that make Florida one of the most beautiful places in the world.
Historical photo of the FAC office
There is no limit to the amount of photos you can submit however in order to be considered for publication photos must be at least 3000 pixels / 300 DPI. The deadline to submit your photos is Friday, September 7th. The 2019 FAC "Calendar Counties" will be announced at the 2019 FAC Legislative Conference in November in Hillsborough County.