2018 ANNUAL CONFERENCE & EDUCATIONAL EXPOSITION
Hyatt Regency Orlando
June 26-29, 2018 (Orange County)
For more than 80 years, the Florida Association of Counties has held an annual conference. This is the largest FAC event each year and offers an opportunity for hundreds of commissioners and county staff from across the state to come together for continuing education and critical networking. In addition to the educational sessions, this event also includes a 100+ booth educational exhibition – with exhibitors from around the country sharing cost saving tools and products with counties.
Conference kicks off Wednesday morning with an opening ceremony featuring a special address from Governor
Rick Scott. Governor Scott will discuss his efforts in regards to fighting the opioid epidemic and other priorities he
is focusing on as governor.
                                                                                                                                Join NFL #2 Draft Pick Ryan Leaf as he shares his personal story of addiction and recovery. Ryan will                                                                                                                                        share stories from his football career and the struggles that ensued but most importantly he will                                                                                                                                                  share with attendees his activism and efforts to help those suffering from mental illness and                                                                                                                                                          substance addiction.
This year's conference will include an Opioid Forum presented by Aetna. The Forum will be a dedicated track within the FAC Annual Conference with workshops on Wednesday, June 27, and Thursday, June 28, focused on examining the opioid crisis in America. With more than 4,700 opioid-related deaths in Florida in 2016, this epidemic is causing a community crisis on various levels that will be addressed as a part of the Opioid Forum track.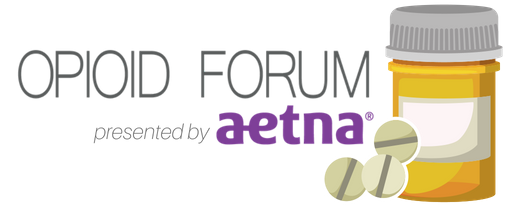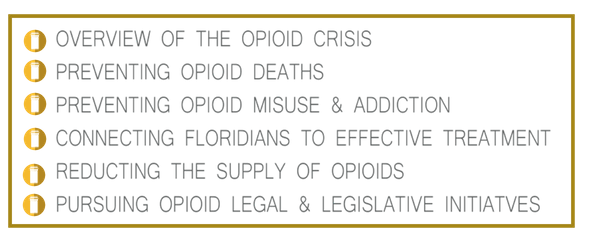 Industry leaders including front-line physicians, policy makers, law enforcement officers, private industry professionals, and technology experts will share how they are joining forces to prevent and fight opioid abuse. The workshops will also facilitate discussions for viable strategies for combating this public health crisis, resources for recovery, and recommendations on new approaches for providing vital support to those in need.
There will be additional workshops during Annual Conference to choose from. All workshops are included in your full conference registration.

Pre-registration is closed.  However you can still register onsite.  The registration desk will be open at 1:30 p.m. on Tuesday June, 26.
Hyatt Regency Orlando
9801 International Dr, Orlando, FL
Experience Orlando from an ideal spot on International Drive. The Hyatt Regency Orlando offers swimming pools, a waterslide, waterfalls and a kiddie play area all with the tropical Florida feel you're looking for. Choose from seven restaurants and bars to sample cuisine from fresh coastal favorites to delectable Italian food. Exploring Orlando's world-class theme parks, water parks, museums, and sports venues is easy from the convenient location. Whether you're in Florida for leisure or business, your stay at Hyatt Regency Orlando allows you to enjoy the comforts of home while making memories that will last a lifetime.
Once your paid registration has been submitted, you will receive an email confirmation from FAC with hotel booking instructions.
FAC's room block at the Hyatt Regency Orlando is almost completely sold out - there are only a few rooms left on specific nights. Unfortunately, if you need to stay Tuesday - Friday there are no rooms available at this time. However, you may check the Hyatt's availability from time to time; as there are usually some cancellations.  If rooms open up between now and June 4th (the room block cut-off date), the FAC group rate will be $169. After June 4, prevailing rates will apply. Self-parking is free at the Hyatt Regency and valet parking is $20 /day.
If you are not able to secure a room at the Hyatt, use the link below to access a list of nearby hotels. FAC does not have blocks reserved at these hotels. You will need to check their availability and rates (visit their website or call the hotel directly). CLICK HERE for a list of the 10 closest hotels to the Hyatt Regency Orlando.
All activities of the Florida Association of Counties 2018 Annual Conference and Education Exposition will be held at the Hyatt Regency Orlando. Correspondence from anyone other than FAC should be disregarded. Buyer beware if you receive/pursue offers from other sources, and be especially aware of any seller requiring payment in advance. While other hotel resellers may contact you offering accommodations for your trip, they are not endorsed by or affiliated with the Conference. If you receive contact from other companies who present themselves as representing FAC or its Annual Conference please report to kwilliams@flcounties.com.
Attendee List Scam Warning
As with many conferences and trade shows, rogue companies may contact FAC corporate partners, sponsors and exhibitors claiming to be an approved "data vendor" offering attendee lists for purchase. Scammers offering to sell these lists often aggregate information based on web crawler or email "scraper" programs searching for the "@" sign in an email addresses posted on various social media platforms. The names and email accounts associated with this activity often change frequently.
We have received information that an entity holding itself out as businesector.com is offering or attempting to offer a list of 2018 annual conference attendees for sale to interested parties.  Our General Counsel has sent this entity a cease and desist communication.
Please note that FAC has not and does not authorize or provide any third party vendor with a list of annual conference attendees. Please do not engage with and/or acquire/purchase any list from any company claiming to have use of FAC's annual conference information, including a list of attendees. Purchasing or interacting with these email addresses and purported data vendors may put your own contact information at risk. Even responding to these emails (even to "unsubscribe") may confirm the validity that the scam or phishing effort has reached valid email address.