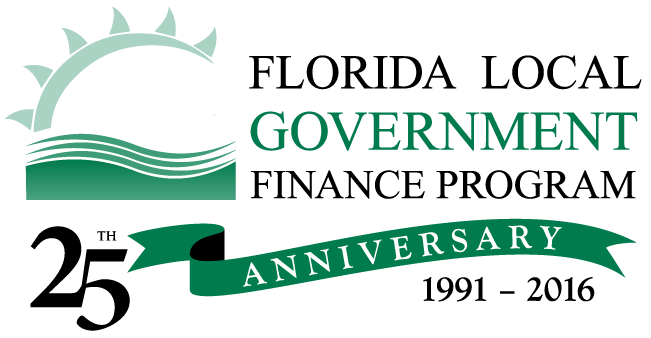 Let FLGFP help you with Hurricane Irma Recovery - Click here to learn more.
Florida Local Government Finance Program – Commercial Paper Loan Program
What it Is
Now in its 25th year, the Florida Local Government Finance Program is a flexible, low-interest, short- to medium-term loan program geared toward helping local governments meet their many infrastructure and capital needs. Funding acquired through the program has been used for landfills, water and sewer facilities, courthouses, spring training complexes, library construction, beach re-nourishment, and more.
Key Features
Low interest rates

Flexibility and ease of use

Prepayments can be made any time without penalty (with sufficient notice)

Governed by Florida Local Government Finance Commission, composed of officials from participating counties

Administered in-house by the Florida Association of Counties
How Many Counties Use It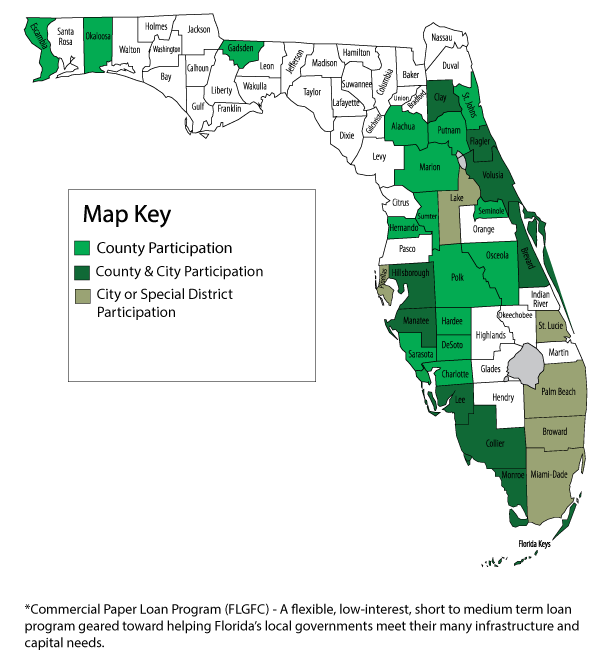 Meet the Partner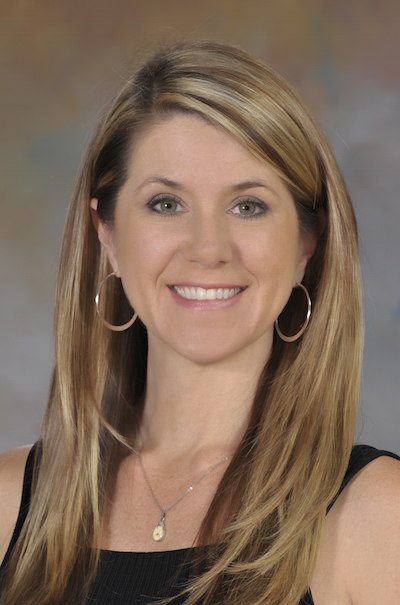 Connie Osborn
Connie Osborn has been a Florida Association of Counties employee for the past 13 years, bringing with her more than 20 years of experience in the finance world. Connie first assumed responsibilities for the Florida Local Government Finance Program (FLGFP) in 2004. She developed a passion for the program and has helped to promote and build FLGFP for more than a decade. In 2012, Connie became the Program Administrator for FLGFP and also serves as the marketing coordinator. The FLGFP celebrated 25 years of service in 2016.
TESTIMONIALS
"The FLGFC has been instrumental for many years in helping Hardee County to finance their capital improvement projects. Connie and the rest of the staff make the process virtually effortless and the rates are always the best available."
- Janice Williamson, Hardee County, Director of Budget and Finance
RESOURCES
For more information about current rates and program structure, please click on the following link to download the more recent brochure.
CONTACT INFO
FLGFP/FAC Program Administrator 
Connie Osborn
(850) 922-2198
Web: FloridaLocal.org