Office of the General Counsel
---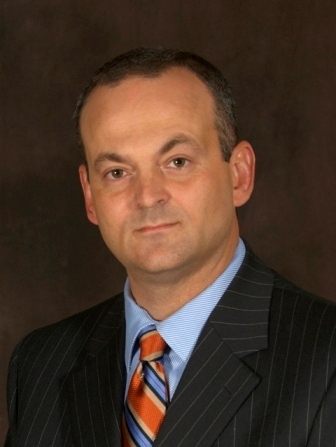 Robert J. Sniffen
      FAC General Counsel
      Sniffen & Spellman
      123 North Monroe Street
      Tallahassee, Florida 32301
      Phone: 850.205.1996
      Facsimile: 850.205.3004
Robert J. Sniffen of the law firm Sniffen & Spellman is the FAC General Counsel.  Mr. Sniffen is the managing partner of Sniffen & Spellman, P.A. He is Board Certified by the Florida Bar in Labor and Employment Law. Mr. Sniffen represents public and private sector employers statewide in federal and state court and before administrative tribunals, and also provides advice to employers regarding personnel and workplace issues. He also practices in the areas of education law, association law, local government law, civil rights defense and constitutional litigation, and also serves as general and special counsel to several statewide and national associations.  Furthermore, Mr. Sniffen has served a four year term on the Florida Commission on Ethics, his last year as Chairman.
Mr. Sniffen has received an "AV" rating from Martindale-Hubbell and is listed in The Best Lawyers in America publication in Labor and Employment Law. He has been named to Florida Trend Magazine's "Legal Elite" in the area of Labor and Employment Law. He has also been named on two occasions as one of the Top 100 lawyers in the State in all practice areas by Super Lawyers Magazine. Recently, the Best Lawyers publication named in Tallahassee Employment Defense Attorney of the Year.   Mr. Sniffen received his B.A. in political science from the University of Florida and his J.D. from Stetson University College of Law.
About the Office
The Office of the General Counsel provides legal advice and assistance to the Florida Association of Counties as it conducts the business of the Association and as it pursues the adopted goals and mission of the Association. The Office of the General Counsel provides support services to the Florida Association of County Attorneys, Inc., a separate corporation formed by the county attorneys in Florida.
The Office of General Counsel also advocates county issues at the state and federal levels through direct participation in litigation and through the researching, drafting and filing of amicus curiae ("friend of the court") briefs in the appellate courts. FAC provides constitutional, statutory and case law analysis on a wide variety of legislative issues throughout the year. In addition, FAC works with the executive branch of the state and federal government in advocating the counties' position on a variety of issues. Finally, FAC participates in the education and training of county commissioners and their staffs throughout the state.
For more information and questions, contact FAC General Counsel. 
FAC's Amicus Brief Policy can be viewed here.
Litigation Watch
---
"Litigation Watch" contains information, pleadings, memoranda, and orders on pending court cases of significance to Florida's counties. Please contact FAC's General Counsel if your county has a case pending in any court that you believe is of interest to other counties.
FAC follows and participates in many pending court cases. Information about some of the current cases can be found by following the links below: