The 2018 FAC Legislative Conference in Hillsborough County is the final opportunity for the membership to debate and vote on the FAC's policy priorities which will guide the Association's advocacy efforts throughout the 2019 Legislative Session. It is important for every county to participate in the policy process so register today and make sure your county is represented!

Prior to the start of Legislative Conference, attendees are invited to tour the Tampa Bay Seawater Desalination Plant for an additional fee. The facility is a drought-proof, alternative water supply that provides up to 25 million gallons per day of drinking water to the region. Seawater coming into the plant goes through a rigorous pretreatment process then freshwater is separated from the seawater using reverse osmosis. The end product is high-quality drinking water that supplies up to 10 percent of the region's needs. For more information on the seawater desalination plant, please click here. 

On Wednesday, take part in educational workshops targeted specifically at addressing issues directly affecting local governments. Collaborate with other local officials on the best solutions to solve these issues and how to better prepare for the success of the counties in the future. Tentative workshops include a comprehensive water discussion and post election political analysis. 



During this orientation, Commissioners will get an overview of the Florida Association of Counties, they will meet FAC staff and fellow new commissioners and hear about what the Association provides for our members. This workshop covers a wide range of topics from an overview on Ethics to tips to Running a Meeting.

Are you a Chair or Vice-Chair on your County Commission or FAC Policy Committee? This academy is designed to provide an overview of responsibilities, duties, and roles for those serving as a chairperson for the first time. Participants will explore best practices for leading commission and policy meetings.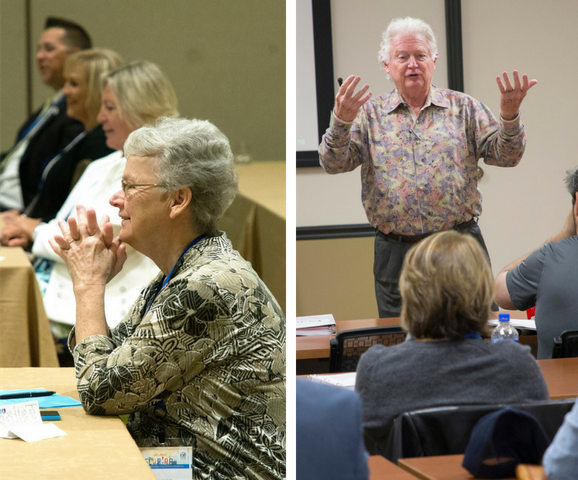 Policy committees host their final discussion and debate before final approval by full membership on the last day of Legislative Conference. The following committees will be meeting: