Florida Association of Counties
FY 2013 - Transportation Expenditure Data
The Florida Association of Counties (FAC) has recently completed a compilation detailing transportation expenditures for each county for fiscal year ending 2013. FAC is providing this information as a service to its membership. Information contained within the Compilation/Summary was derived from the Florida CFO's Office and the Office of Economic and Demographic Research.
For more information regarding research and data provided by the association please contact our Legislative Analyst, Orlando Garcia

---
How Much Do Counties Spend On Transportation?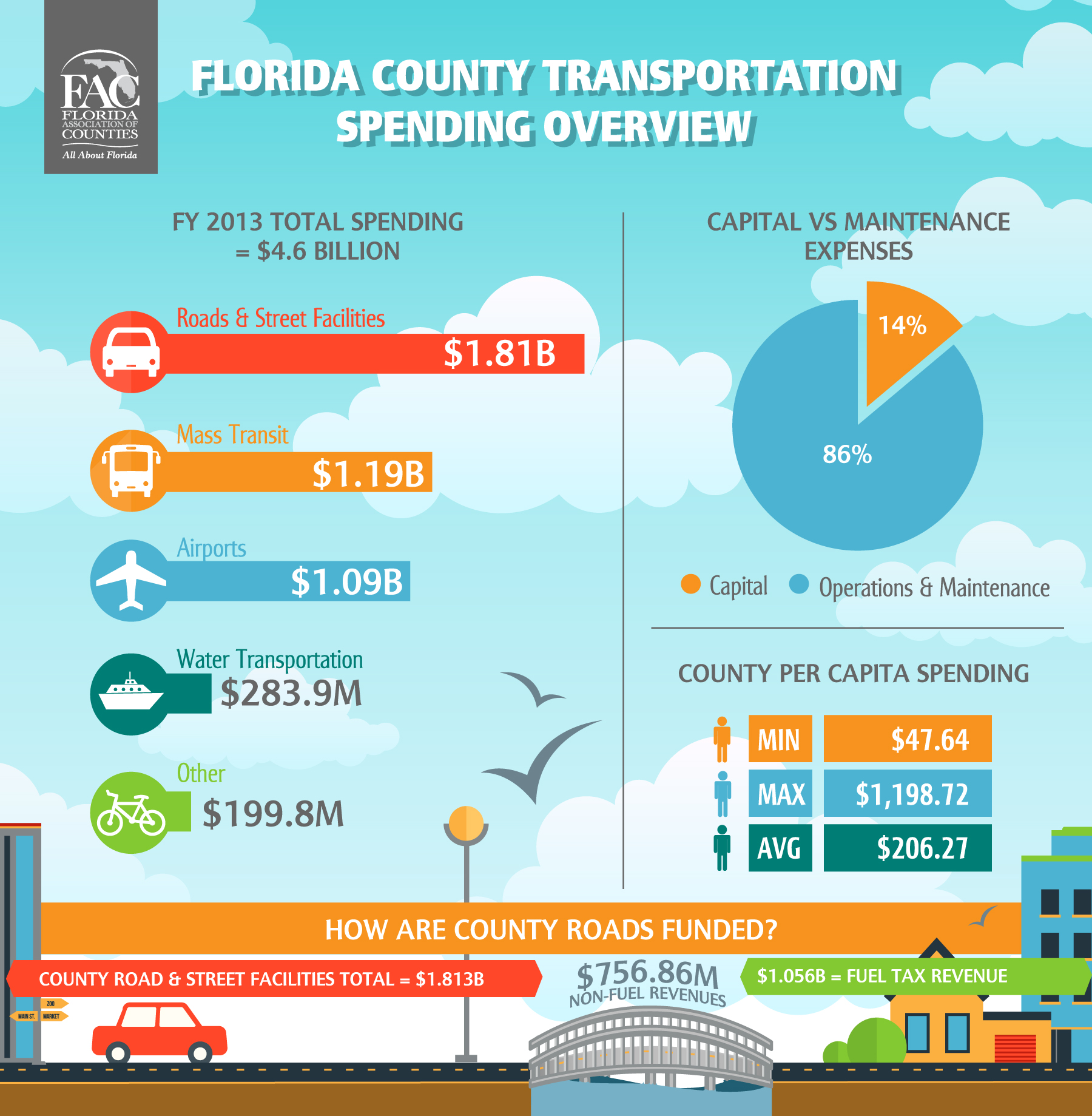 Click on the image to view it in its full size
---
County by County Profiles - Transportation Expenditures
For each county listed the following information is provided:
FY 2013 total expenses (net transfers)
FY 2013 total transportation expenditures and transportation expenditures per capita
FY 2013 transportation expenses as a percent of total expenses
FY 2013 transportation expenses by category
FY 2013 county transportation expense distribution