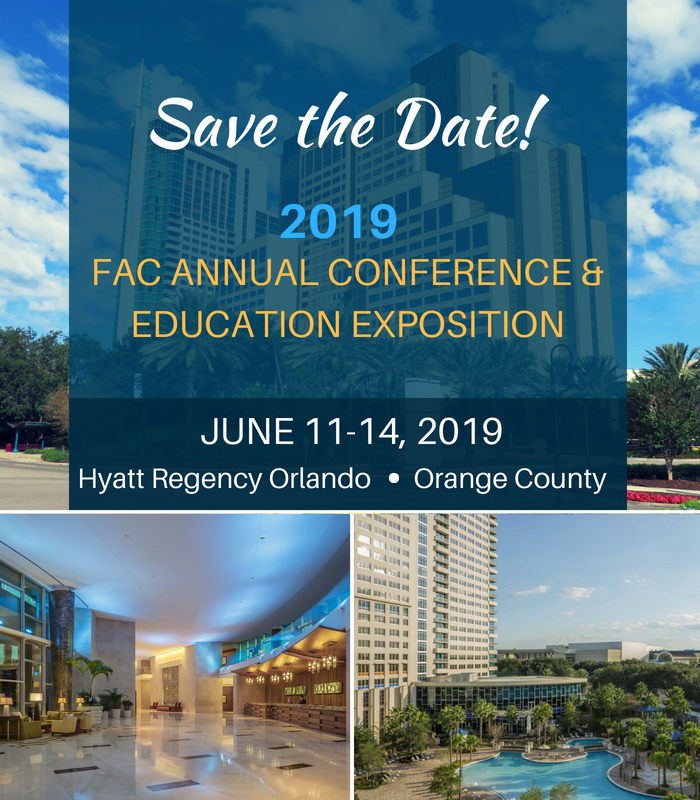 Registration & hotel room block info released soon!
2019 FAC Annual Conference & Educational Exposition
June 11 - 14, 2019
Hyatt Regency Orlando
Orange County
Early Bird Registration Rates:
$350     Full Registration (County Commissioner/Staff)
$525     Full Registration (Government - City/State/Federal)
$700     Full Registration (Business/Corporate)
$225     Single Day Registration (County only)
Thank you for attending the 2018 FAC Annual Conference!
Check out some of the highlights from the 2018 Annual Conference in this awesome video! We hope you enjoyed yourself and learned some valuable tools that you can take back to your counties. We are encouraged by the attendance and look forward to future conferences. Thank you all for an extremely successful conference! For those of you who missed out this year, we hope to see you next year! 
Photos from the event available for viewing here.